WORLD TECH ENTERPRISE LTD.
        has been established to provide the best technological solutions in Chemical and Life Sciences Market in Thailand. Our Company is an authorized distributor for the best quality of scientific instrument in Chemical and Life Sciences market, such as Bruker Corporation,  Gerstel, OI-Analytical, PEAK and EGC  the well-known brand with wide-range of the world leading products.
        Our company realizes that customer satisfaction is the most important thing. Thus, our company offers the best quality products from the world leading suppliers. Most products are the leading choice for scientists around the world. We also provide consulting, application and technical support to ensure our customers are successful in solving their challenging analytical problems and keeping their instruments well maintenance.
        Our company is located at BB Building, 11th Floor, Asoke Road, Sukhumvit area in Bangkok with a team of highly experience team professional from sales, application, after sales support, order fulfillment and marketing to support our customers anywhere, anytime in the Kingdom of Thailand.
        We set up demo lab which will  enable us to do sample analysis and training for our customers.
        We are confident and committed to be your best of choice for long term business partnership in helping you finding the most suitable hardware, software and application solution to solve your challenging analytical needs.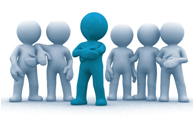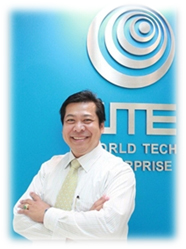 Mr.Sonti  Dumrongsilp
Managing Director
World Tech Enterprise Ltd.


"To be technology leader and the best total solution provider in Chemical and Life Sciences business for your best of choices"


| | |
| --- | --- |
| | To be superior supplier through innovation & effective organization, No.1 in customer satisfaction & loyalty, Winning in our market by provide the best solution for our customers. |


Our company realize as
1. Trust, Respect and Care
2. Learn, Develop and Innovate
3. Focus, Teamwork and Contribution
4. Speed, Accountability and Deliver
5. Honest, Sincere and Loyalty